Teeth Whitening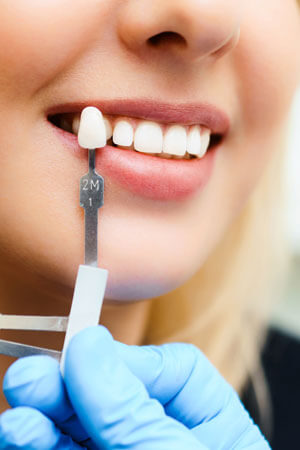 Improving the appearance of your smile through teeth whitening is one of the best ways to make a great first impression. If your pearly whites are discolored by chromophores by consuming staining foods or drinks such as tea, coffee and red wine, We can help refresh your appearance with whitening!
This professional dental procedure uses whitening gel to brighten the natural colour of the tooth structure.
There are different approaches available. It depends on the health of your teeth, lifestyle and habits (e.g. tobacco use).
We offer two ways to brighten your smile:
In-chair
With this professional in-chair teeth whitening option, you can get a noticeably brighter smile in just one appointment! Here's what to expect:
We will ensure you're comfortable and discuss your desired shade.
Next, we'll clean your teeth and apply a safe-guard to protect your gums from the whitening gel.
Then, the gel is applied to your teeth, and we will activate the gel for approximately 40 minutes.
Take-home
Want to brighten your smile from the convenience of home? You CAN with this option. The process takes two visits. During the first visit, we will take impressions of your teeth and make customs trays. The second visit will involve issuing your trays and along with coaching of how to use them.
Frequently Asked Questions
Although every person will respond differently to teeth brightening, usually extrinsic stains on teeth will lift and lighten much quicker.
Will my teeth be sensitive after the procedure?
They can be. But with take-home whitening, you are able to dial down the frequency of use to manage sensitivity in this way.
How bright can I expect my smile to get?
Each composition of the tooth and stains are different. However, over time and with continuous use, the teeth do transform. The gel that we use is professional grade and professional strength so you should get a noticeably brighter smile.
Is teeth whitening bad for my health?
No.
Book an Appointment
Achieve a more youthful and sparkling smile with teeth whitening. Contact us today to book an appointment!

Teeth Whitening The Junction, Merewether, Newcastle NSW (02) 4969 4833