Cosmetic Dentistry in The Junction
We believe everyone deserves a smile they can be proud of. In addition to
general dentistry
, Maple Dental proudly offers a range of cosmetic dentistry treatments to help restore your confidence.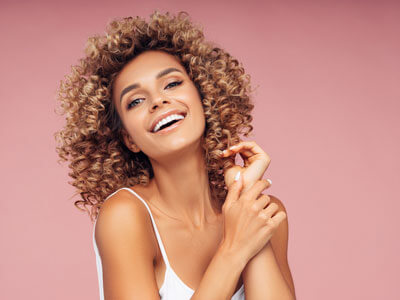 A Smile You Can Be Proud Of
If you feel embarrassed because of a chipped tooth or you wish you could correct a few issues like crowding and discolouration, our cosmetic dentistry treatments could be just what you're looking for.
If you're ready to unlock a beautiful smile, you've come to the right place.
New Patients

Types of Cosmetic Dentistry We Offer
Our dentists strive to deliver minimally invasive dentistry that preserves as much natural tooth structure as possible. Depending on the pros and cons of each service as it relates to your needs, we'll discuss how various options can help you achieve better confidence and aesthetics.
Some cosmetic services we provide include:
Porcelain Veneers—These premier restorations offer amazing aesthetic results. Porcelain can be crafted to fill in spaces, correct visible misalignment, and transform the size and shape of teeth. We typically place several veneers across your upper front teeth to redesign the way your smile looks.
Composite Veneers—This affordable alternative to porcelain veneers works well when fewer teeth need to be addressed. Composite veneers can be placed in just one appointment, providing immediate results.
Tooth Whitening—Brighten your healthy tooth enamel to create a blank canvas for your new smile. Whitening is perfect on its own or can be combined with other cosmetic dentistry services.
Teeth Straightening—Invisalign trays help reposition teeth to achieve better alignment and symmetry. They offer a holistic solution for correcting gaps and crowded teeth.
Helping People Feel Better About Themselves
The difference of enjoying beautiful teeth can mean everything from feeling more confident to smiling more often. Reserve a virtual smile design consultation with us today!

Cosmetic Dentistry The Junction, Merewether, Newcastle NSW
(02) 4969 4833