Clear Aligners in The Junction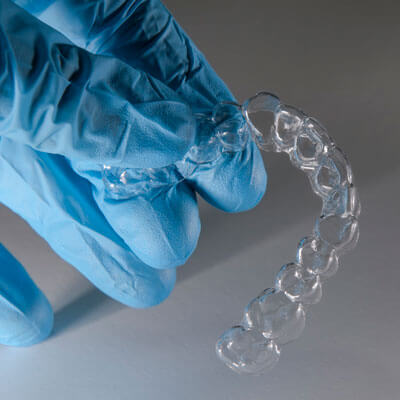 Beautifully aligned teeth take your smile to the next level. At Maple Dental, we offer various clear aligner options that straighten teeth discreetly and comfortably.
These "invisible" appliances are a great option for those with mildly misaligned or crooked teeth or those that had braces in the past and experienced relapse.
We offer Invisalign treatment and ClearCorrect aligners.
What Are the Benefits?
Because the aligners are clear they are particularly ideal for adults who want to straighten their smile discreetly. These appliances also don't impede speech as much as fixed braces can and because they're removable, it's much easier to clean your teeth. The aligners are also considered more comfortable than fixed braces.
What to Expect
The process for getting clear aligners is the same as the orthodontic process where we will take a set of radiographs, do a full mouth assessment, and take molds of your teeth and a series of photographs. Then we will have you return for a treatment proposal appointment.
Frequently Asked Questions
How long will my treatment be?
Everyone is different. We will look at the presentation of your bite, rotations and whether it's a relapse.
How long do I have to wear the aligners for?
Aligners only work when worn! So all day, every day. You only remove them for eating and when cleaning your teeth.
Is everyone a candidate for this treatment?
No, there are limitations to the ability of these trays in movement of teeth with severe rotations and bite discrepancy.
How should I take care of my aligners?
After you brush your teeth, clean the aligners with your toothbrush before you put them back in your mouth. You also remove them when you are eating and will need to brush your teeth prior to reinserting them.
Schedule a Consultation
Contact our practice today to reserve an evaluation with one of our dentists to see if you qualify for treatment. Flexible payment options are available.

Clear Aligners The Junction, Merewether, Newcastle NSW (02) 4969 4833