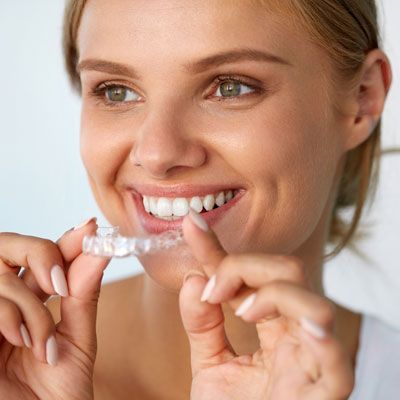 Invisalign® Treatment in The Junction
The dentists at Maple Dental are happy to offer in-house Invisalign orthodontic aligners for our adult and teen patients.
The transparent design of Invisalign trays allows them to go unnoticed during most casual conversations. You can enjoy a discreet teeth-straightening experience wherever you go, and easily remove your aligners during meals.
New Patients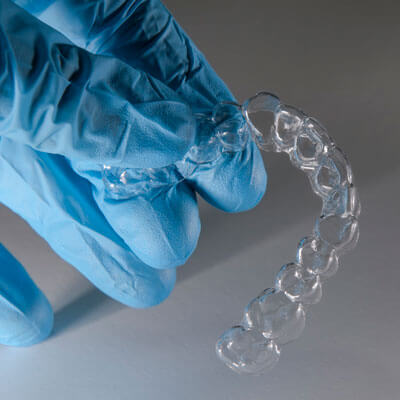 How Does It Work?
Invisalign teeth straightening systems use a series of removable, clear trays to reposition crooked, gapped or rotated teeth. Instead of using fixed braces, these transparent aligners move your teeth from all sides. This approach to care allows for
Easier home care
Freedom to eat any food you like
Digitally-mapped teeth straightening
More comfortable treatment
Discreet design
Each pair of aligners is regularly changed (usually once every two weeks) to continue your tooth movement between dental visits.
What to Expect
Every Invisalign case begins with an evaluation to discuss your concerns and examine your teeth. We will take a series of photographs and models to assess whether Invisalign treatment is helpful for your specific bite.
During your consultation, we'll discuss how Invisalign treatment can help, and what your estimated treatment time frame will be. After you have all the information about the process and pricing, you can decide when or if you're ready to begin treatment.
'Do I Need to Straighten My Teeth?'
The way your teeth and jaws fit together is called your 'occlusion'. Occlusion can impact everything from your risk of tooth decay and gum disease to TMJ pain and sleeping concerns.
Investing in a straighter smile will help reduce premature enamel wear, as well as your chances of dental disease. It can also help prolong the lifespan of existing dental work, like crowns and veneers.
Complimentary Consultations
Find out if Invisalign aligners are right for you. Contact our practice today to reserve a complimentary evaluation to see if you qualify for treatment. Flexible payment options are available.

Invisalign® The Junction, Merewether, Newcastle NSW
(02) 4969 4833