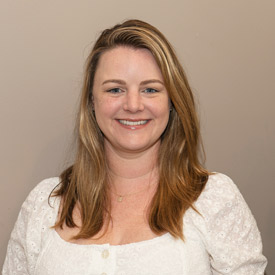 Meet Dr. Kristie-Lee Anning BNurs (UoN) BDSc (CSU) (Dentist)
Education
Kristie-Lee holds a Bachelor of Dental Science from Charles Sturt University and a Bachelor of Nursing. Her interest in dentistry was sparked at the young age of 14, when she began working part-time at an orthodontic surgery. Since then, she has devoted much of her time to expanding her knowledge and skills in the field.
Providing an Array of Services
With a keen interest in all areas of dentistry, Kristie-Lee has a particular focus on laser dentistry, jaw pain and dysfunction, endodontics, and cosmetic dentistry. Her dedication to further education led her to complete a Master's in Laser Dentistry with the Laser & Health Academy (LA&HA) in Slovenia.
Explore Our Services
Improving Lives
Kristie-Lee is the Dental Team Leader for Team Philippines, overseeing and coordinating their biannual mission to a remote village in Calauan, Philippines. Through this community initiative, Kristie-Lee and her team from St Barnabas Broadway Sydney church and the University of Notre Dame, Sydney provide dental treatment to improve the lives of the locals.
Kristie-Lee understands that dental appointments can be intimidating for some patients. She recognises the significance of establishing a positive relationship with her patients, comprehending their unique requirements, and determining the most effective approach to assist them in achieving their desired smile.
Kristie-Lee has a keen appetite for life, driven by her passions for nature, photography, and surfing. Her wanderlust has taken her on many journeys throughout Australia and around the world. She possesses a strong commitment to personal development, serving as a leadership coach to guide women in the health industry towards realizing their fullest potential.
Schedule an Appointment
Ready to take that first step towards achieving the smile you've always wanted? Contact us today to reserve your first appointment with Zabin!

Dr. Kristie-Lee Anning (Dentist)
(02) 4969 4833