Digital Smile Design in The Junction
Discover Your Perfect Smile!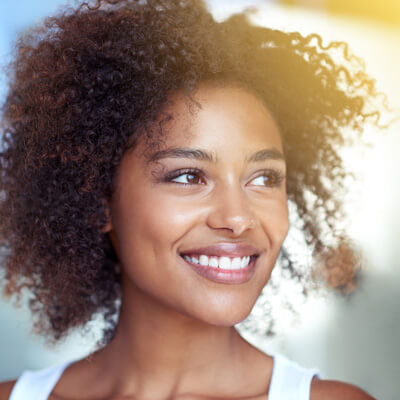 At Maple Dental, we believe that a smile is more than just a facial expression; it's a reflection of your personality and confidence. Our commitment to providing exceptional dental care extends to incorporating innovative technologies like Digital Smile Design (DSD) to help you achieve the smile of your dreams.
What is Digital Smile Design?
Digital Smile Design is a state-of-the-art, computerized approach that merges art, technology, and dental expertise to customize your smile transformation. Using advanced digital imaging and meticulous planning, we can visualize and design your ideal smile, ensuring a precise and personalized treatment plan.
Our Digital Smile Design Process:
1. Comprehensive Consultation:
During your initial consultation, our experienced dental team will discuss your smile goals, preferences, and any concerns you may have. We'll conduct a thorough examination and gather essential data to craft a tailored treatment plan.
2. Digital Imaging and Analysis:
Utilizing cutting-edge digital imaging technology, we capture high-resolution photos and videos of your smile, facial structure, and bite dynamics. These images serve as the foundation for the design and analysis of your ideal smile.
3. Customized Smile Design:
Our skilled dental professionals use specialized software to meticulously design your unique smile based on the captured data. We consider your facial features, symmetry, color, and overall harmony to create a smile that complements your natural beauty.
4. Interactive Smile Preview:
With the DSD software, you'll have the opportunity to see a virtual preview of your future smile. This interactive process allows you to provide feedback and make informed decisions about your desired outcome.
5. Fine-Tuning and Treatment Plan:
Once you're satisfied with the virtual smile preview, we fine-tune the design and develop a comprehensive treatment plan that outlines the necessary steps to achieve your desired smile.
6. Seamless Integration with Treatment:
The finalized digital smile design seamlessly integrates with your dental treatments, whether it involves cosmetic dentistry, orthodontics, or restorative procedures. This ensures precise execution and exceptional results.
Why Choose Digital Smile Design at Maple Dental?
Personalization: DSD allows us to tailor your treatment to match your unique facial features and preferences, ensuring a one-of-a-kind smile that enhances your overall appearance.
Predictable Results: The advanced digital planning helps in predicting and achieving the desired outcome, giving you confidence in your smile transformation.
Collaborative Approach: We involve you in the design process, enabling a collaborative approach where your input and preferences are valued.
Enhanced Communication: DSD enhances communication between you and our dental team, ensuring a clear understanding of the treatment plan and expected results.
Discover the power of Digital Smile Design at
Maple Dental
. Let's work together to design a smile that mirrors the real you and brings out the best in your personality. Schedule your consultation today, and let's embark on this smile transformation journey. Your dream smile is within reach!

Digital Smile Design The Junction, Merewether, Newcastle NSW (02) 4969 4833